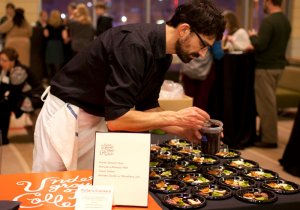 Sponsoring a Porchlight event is the best way to give back while also advertising for your business or organization.
Porchlight has a variety of sponsorship opportunities throughout the year, including the Annual Recognition Celebration each November and the Chef's Tasting each February.  To support both of these events, please contact Jessica at .
---
Annual Recognition Celebration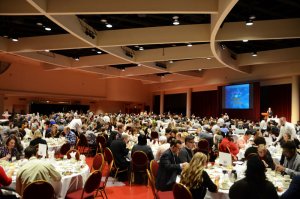 Porchlight's Annual Recognition Celebration is our largest fundraiser of the year, with over 500 community members and supporters in attendance.  The event begins with a cocktail reception and silent auction, followed by a plated dinner.  The program features recognition of community partners and Porchlight clients sharing their personal success stories.  Sponsorships range from $5,000 for event sponsors to $600 for individual table sponsors. Click here to view 2023 Annual Celebration sponsorship details.
---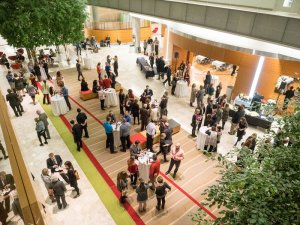 Chef's Tasting
The Porchlight Chef's Tasting event is a night of feasts and fun!  Guests begin the evening dining on one-of-a-kind culinary creations prepared specially for this event.  As the night continues, guests have the opportunity to bid on live auction dinner parties put together by some of the best chefs in Madison.  Finally, attendees enjoy a sweet treat made with Porchlight's own Porchlight Products.  Proceeds from this event support the Porchlight Products employment training program.  Sponsorships range from $2,500 for diamond sponsors to $450 for individual table sponsors. Chef's Tasting sponsorship details will be released in November 2022.
---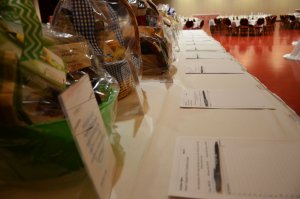 Silent Auction Items
Each year, Porchlight organizes special events that include silent auctions.  To donate silent auction items, please contact Jessica Mathis, Director of Development, at (608) 257-2534 ext. 20 or .