Interested applicants can apply through our application portal here.
Printable paper applications are available here.
We are always looking for applicants in the below areas. Should you apply, we will keep your information on file and review it as soon as an opening is available.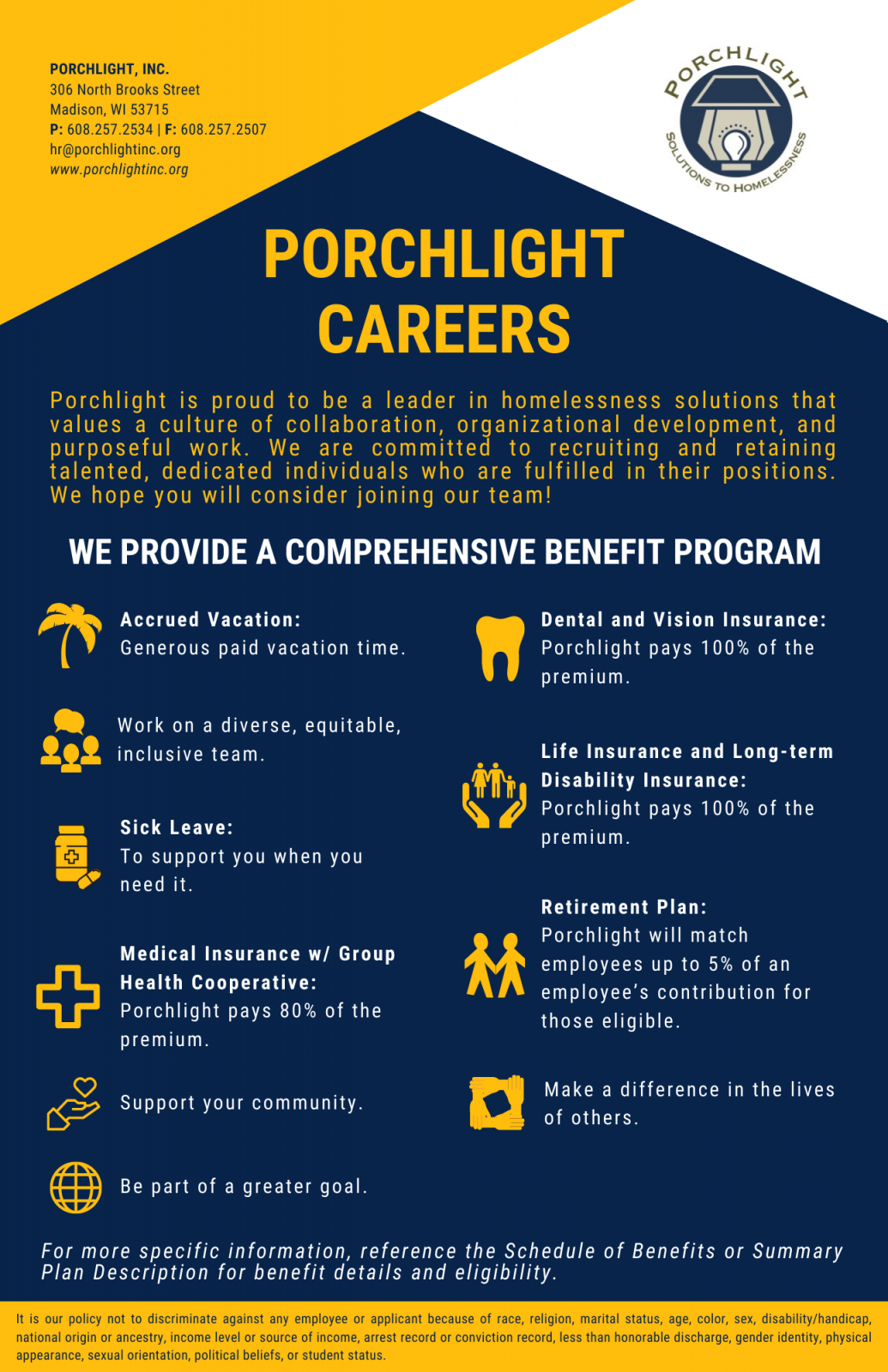 Request Assistance
If you are a qualified individual with a disability or a disabled veteran, you may request a reasonable accommodation if you are unable or limited in your ability to access job openings or apply for a job on this site as a result of your disability. You can request reasonable accommodations by contacting human resources at hr@porchlightinc.org or (608) 513-1527.