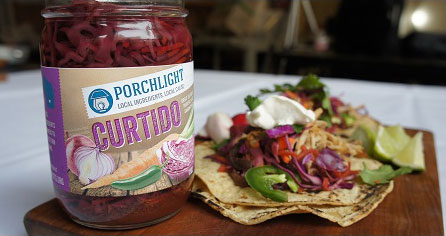 Wondering where you can find our products? Porchlight Products are available for purchase at many local retail stores in the Madison area. These stores give us the opportunity to offer our delicious products to the public. Don't see your store on the list?  Tell your store manager you want to see Porchlight Products on the shelves!
Porchlight Products can also be found on local restaurant menus and at our retail storefront, Storefront for Success (see below), which is a collaboration with JustDane's Just Bakery project.
Please contact us if you would like to see Porchlight Products at your store or restaurant! Email or call at (608) 620-7792.